Planning a wedding is an exciting journey! One of the sweeter tasks is selecting the perfect desserts.
From classic cakes to trendy treats, there are endless options. Let's explore what desserts are good for weddings.
Two aspects to consider are aesthetics and taste. Wedding desserts should be visually appealing and also tantalize your guests' taste buds.
Traditional wedding cakes are a timeless choice, yet modern couples opt for unique alternatives like cupcakes, macarons, and doughnut walls.
It's essential to include desserts that cater to different diets. Gluten-free pastries and vegan confections are becoming increasingly necessary. Offering a range of choices ensures everyone feels included.
Don't forget quality! Exceptional treats crafted with skilled hands and premium ingredients will make your special day unforgettable. Work with reputable bakers and pastry chefs who specialize in wedding desserts.
A survey by WeddingWire revealed that 83% of couples choose cake as their primary dessert1. This shows the enduring popularity of traditional wedding cakes.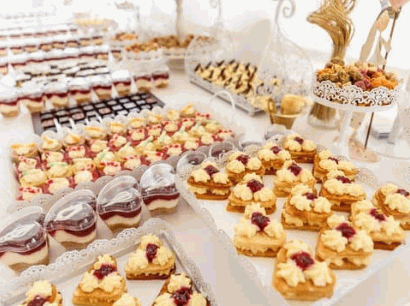 Top 5 Desserts For Weddings
Planning a wedding? Selecting delicious desserts is a must! A curated menu adds a touch of elegance and will leave guests with a lasting impression.
Here are some top choices to delight at any wedding:
Macarons – French pastries with a range of flavors and colors, and a light and airy texture.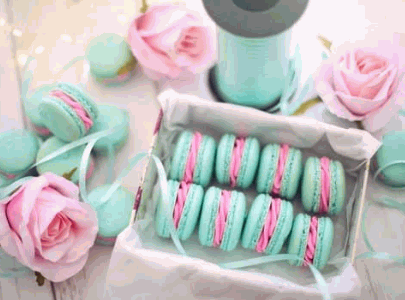 Cupcakes – a modern twist on traditional cakes, with endless flavor options.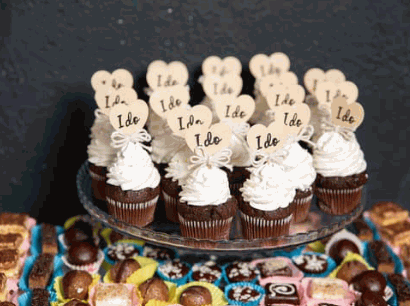 Mini Tarts – bite-sized treats with a variety of flavors.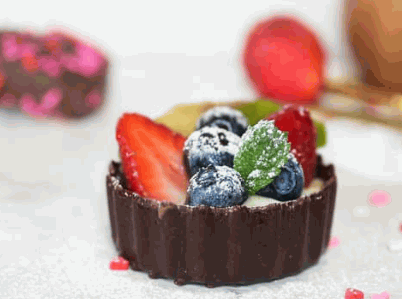 Panna Cotta – Italian custard-based dessert with fruit coulis or caramel sauce.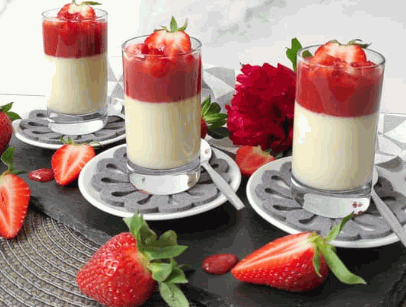 Chocolate-dipped Strawberries – the perfect romantic treat.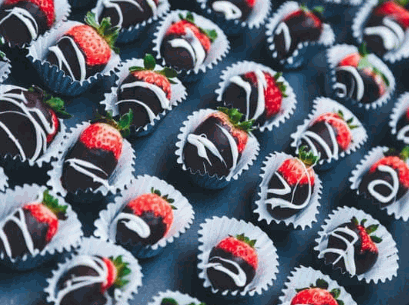 Plus, add unique touches like a 'make-your-own' ice cream sundae station or a donut wall – fun interactive elements that will spark joy!
Did you know in ancient Rome, weddings were celebrated with sweet offerings called 'confectum'? Sweet foods were thought to bring luck and happiness – a tradition that has evolved but still has the same sweet meaning. So choose desserts that please taste buds, add elegance and charm – create a spread that will be remembered!
Factors To Consider When Choosing Wedding Desserts
When choosing desserts for a wedding, there are many key factors. These include the theme, dietary restrictions, and personal preferences of the couple.
Let's break it down in a table:
| Theme and Style | Dietary Restrictions | Personal Preferences |
| --- | --- | --- |
| Elegant | Gluten-free | Classic Tray |
| Rustic | Vegan | Innovative |
| Modern | Nut-free | Decadent |
This table helps to pick out desserts that fit the wedding. It covers a range of themes, diets, and personal preferences.
Additionally, unique flavors and presentation styles can be explored. This could include seasonal ingredients or cultural delicacies.
Don't forget to offer bite-sized desserts so that everyone can enjoy something!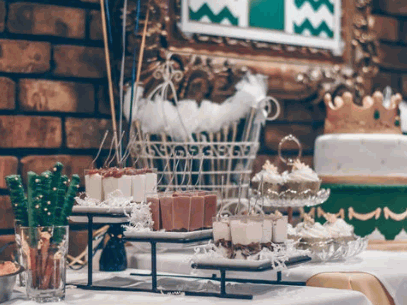 Dessert Buffet Or Individual Served Desserts?
When it comes to wedding desserts, should you choose a buffet or individual servings? Let's explore the pros and cons of each.
| Considerations | Dessert Buffet | Individual Served Desserts |
| --- | --- | --- |
| Variety | Guests can pick from a range of desserts | Guests get a pre-selected dessert, ensuring consistency |
| Interactive Experience | Guests can have fun with the desserts and customize their plate | A more formal experience, with stunningly presented desserts |
| Efficiency | Easy setup, guests can serve themselves | |
| Aesthetics | Can create a beautiful display of different desserts | |
Also, consider the overall wedding style. A buffet adds a fun, casual atmosphere, while individual servings create a refined feel.
Your choice of dessert depends on your guest list, venue, and budget. But don't forget, desserts are a special part of the celebration. They give a sweet ending to the meal and a memorable experience for your guests.
Choose the dessert option that fits your wedding vision and leaves everyone with a sweet taste in their mouth.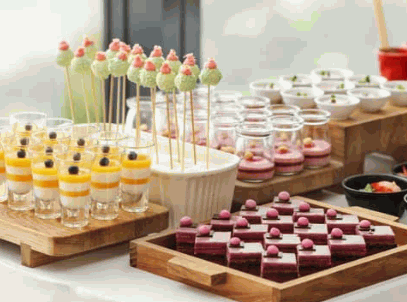 Tips For Incorporating Desserts Into Your Wedding Menu
Incorporating desserts into your wedding? Sweet! Here are some tips to make it memorable:
Variety is key! Offer different desserts to suit everyone's tastes and dietary needs. Think traditional favorites like cakes and pastries, and options for those with special dietary requirements, like gluten-free or vegan treats.
Presentation matters! Enhance the look of your dessert display. Use elements that match your wedding theme or color scheme. Cake stands, and floral arrangements – the aesthetics can elevate the ambiance.
Interactive dessert stations: Let guests customize their treats at DIY ice cream sundae bars or make-your-own cupcake stations. Fun and personalization in one!
For a unique touch, offer mini versions of classic desserts in jars or on skewers. Guests can sample a variety of flavors without feeling overwhelmed.
Did you know the tradition of the wedding cake goes back centuries? Ancient Romans believed breaking bread over the bride's head would bring fortune. Medieval Europeans stacked small spiced buns for the couple to kiss over. This evolved into the modern-day tiered wedding cake we know today.
Follow these tips and add unique touches to make an unforgettable culinary experience for your wedding guests!
Find out more: How Do You Design A Wedding Reception
Conclusion
When it comes to weddings, picking the ideal dessert is a must. From cakes to cupcakes and macarons, there's no shortage of options. Each sweet treat brings its own special touch.
We must consider the wedding theme and style, as well as dietary requirements and preferences. From tiered cakes to dessert bars with a selection of goodies, the possibilities are endless! Mini desserts, like tarts or mousse cups, are also a great choice.
In conclusion, choosing desserts for weddings needs thought. From classic favorites to personalized creations, these treats create unforgettable moments on a special day.