Vintage leather gloves can be a stylish and unique addition to any wardrobe. But, they need special care and attention to stay looking their best. Washing them in the machine or using harsh chemicals isn't an option. Let's explore some effective ways to clean them.
Handle with care. Start by wiping off any dust or dirt with a soft cloth. No abrasive materials or harsh chemicals. Use a mild soap solution and a clean cloth. Gently rub it on the gloves in circles. This will remove any grime without damaging delicate leather.
Include intricate stitching or embellishments? Take extra care around those spots. Use a soft toothbrush or cotton swab with the mild soap solution. Then rinse off any soapy residue and pat the gloves dry.
To keep them in great condition, use a leather conditioner after cleaning. This will restore moisture and stop cracking or drying out. Put a small amount of conditioner on a clean cloth and rub it on the gloves in circles. Allow the conditioner to absorb for a few minutes. Then, wipe off any excess with a clean cloth.
Handle with care and avoid extreme heat or moisture. Clean and maintain them properly and they'll be a timeless accessory, adding elegance to any outfit!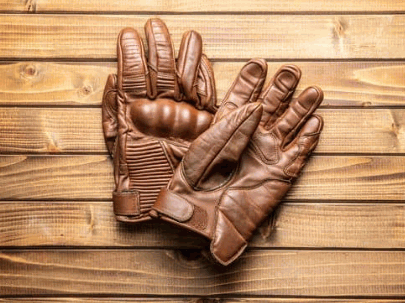 Understanding Vintage Leather Gloves
Vintage leather gloves can be a stylish and timeless addition to any wardrobe. To care for them properly, one must understand their unique qualities. Essential factors are the type of leather, age, and craftsmanship.
Identify the leather type. Different kinds need different cleaning methods. For instance, suede or nubuck gloves need specialized brushes/erasers to remove dirt or stains. Smooth leather gloves can be cleaned with mild soap and a soft cloth.
Age also matters. Older gloves may need more delicate cleaning techniques. It is best to ask a professional or get expert instructions.
Craftsmanship is key. Hand-stitched details and intricate designs need extra attention when cleaning. Use a soft-bristled toothbrush or cotton swab dipped in a mild detergent solution to clean hard-to-reach areas without damage.
Pro Tip: Before trying any cleaning method on vintage leather gloves, make sure it won't cause discoloration or damage. Test it on an inconspicuous area. This will help keep your beloved gloves in pristine condition.
Cleaning vintage leather gloves is a special task. Consider the type of leather, age, and craftsmanship. Follow the right cleaning methods to maintain the elegance and allure of your treasured gloves. Seek professional advice and always do a patch test before applying any cleaning solution.
Discover: How To Clean Vintage Leather Handbags
Gathering The Necessary Materials
Gather materials to care for your vintage leather gloves. Choose a mild soap or cleaner designed for delicate materials. Use a soft cloth or sponge to apply the cleaning solution. Distilled water helps to prevent mineral stains. Replenish moisture and restore flexibility with a suitable conditioner. Find a storage container that lets the gloves breathe and protects them from dust and light.
Don't forget: consult experts or manufacturers for individual glove needs.
Follow these tips for maximum effectiveness:
| Mild soap | Soft cloth | Distilled water | Leather conditioner | Breathable storage |
| --- | --- | --- | --- | --- |
to maintain and enhance your valuable vintage leather gloves!
Preparing The Gloves For Cleaning
For that extra touch of finesse, techniques may differ depending on the type and state of your vintage leather gloves.
So keep them looking gorgeous and long-lasting – here's how:
Check for dirt and debris – take a look and give them a gentle brush or cloth off.
Clean with a soapy water mix – make a concoction of warm water and mild soap. Use a clean cloth or sponge, giving it a wring before rubbing it over the gloves.
Dry with caution – no hair dryers or heaters! Pat them dry with a towel and let them air dry naturally at room temperature.
Preserve the beauty of your vintage leather gloves – enjoy them for years to come!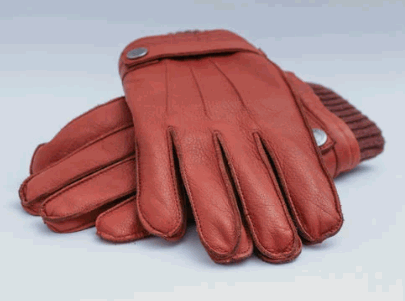 Cleaning The Gloves
Cleaning vintage leather gloves is a must to keep their timeless charm. To make sure your gloves stay pristine, here's what you should do:
Gently brush or wipe off any dirt on the gloves with a soft-bristled brush or dry cloth.
Mix a bit of mild soap and warm water in a bowl. Dampen a lint-free cloth in the soapy water and wring out excess moisture.
In circular motions, clean the entire surface of the gloves with the damp cloth. Focus on stained or dirty areas.
Rinse the cloth and then use it to wipe away soap residue from the gloves.
Place the gloves on a clean towel or drying rack and let them air dry naturally. Avoid direct heat which can damage the leather.
Once dry, apply leather conditioner or cream using a clean cloth. Spread it evenly over the entire surface of the gloves.
For added protection, use a leather waterproofing spray following the manufacturer's instructions.
Vintage leather gloves should be handled gently. Avoid harsh chemicals and too much water which can cause permanent damage.
Take your time when cleaning these special gloves – the effort will be worth it for their lasting beauty and style. So don't forget to show them some tender loving care!
Explore: Types Of Glove Leathers
Drying And Conditioning The Gloves
To keep your vintage leather gloves looking gorgeous, you need to know the right way to dry and condition them. Here's a brief guide to help you out:
| Step | Instructions |
| --- | --- |
| 1. | Carefully pat dry: After washing the gloves with a mild soap and water mixture, use a soft cloth to remove any extra moisture. |
| 2. | Air drying: Put the gloves in a ventilated spot away from sunlight or heat sources. No blow-dryers or heaters – they can make the leather brittle and lose its natural oils. |
| 3. | Conditioning treatment: When they're completely dry, apply a suitable leather conditioner for vintage gloves. Rub it in with a soft cloth, making sure the gloves are fully covered. |
| 4. | Let it sink in: Leave the conditioner to absorb overnight or as per the instructions on the product. This will bring back moisture and flexibility, preventing cracks and stiffness. |
Plus, the leather may look slightly darker after conditioning due to the absorption of the conditioner. This just gives it an authentic look! Be careful not to over-condition as this can make the gloves greasy or dull. When it comes to these timeless accessories, less is more!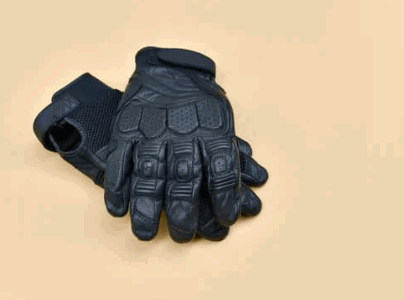 Storing And Maintaining The Gloves
Preserving vintage leather gloves is a must. Here's how you can properly care for them:
Keep away from direct sunlight or heat. This can dry out and crack the leather.
Store in a cool, dry place. Avoid damp spots like basements or attics.
Stuff with a soft cloth or tissue paper when not in use. This keeps their shape and avoids creasing.
Moisturize with high-quality leather conditioner. This nourishes the material and keeps it soft.
Go a step further and use products designed specifically for vintage leather. These often contain ingredients that revitalize and protect older leather.
Now you know how to care for your vintage leather gloves. Don't let them deteriorate! Start using these tips immediately. You're not only preserving their beauty but also a piece of fashion history.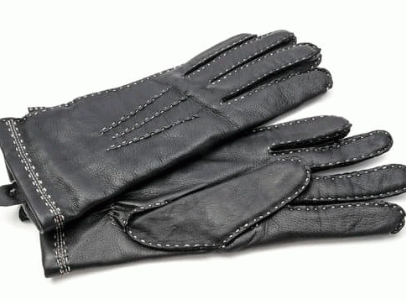 Conclusion
We've investigated the ways to clean vintage leather gloves! Brushing and mild soaps are some examples. It is important to remember each pair is unique and may need different approaches. Specialized leather cleaning products are a must. Keeping them in a cool, dry place away from sunlight is key for longevity. It is wise to check for wear or tear like loose stitching or stretched areas. This will help stop further damage and keep your vintage gloves in good condition for longer.